Import Spec SG - Volume Bleed - Coil Cutting - Wiring Harness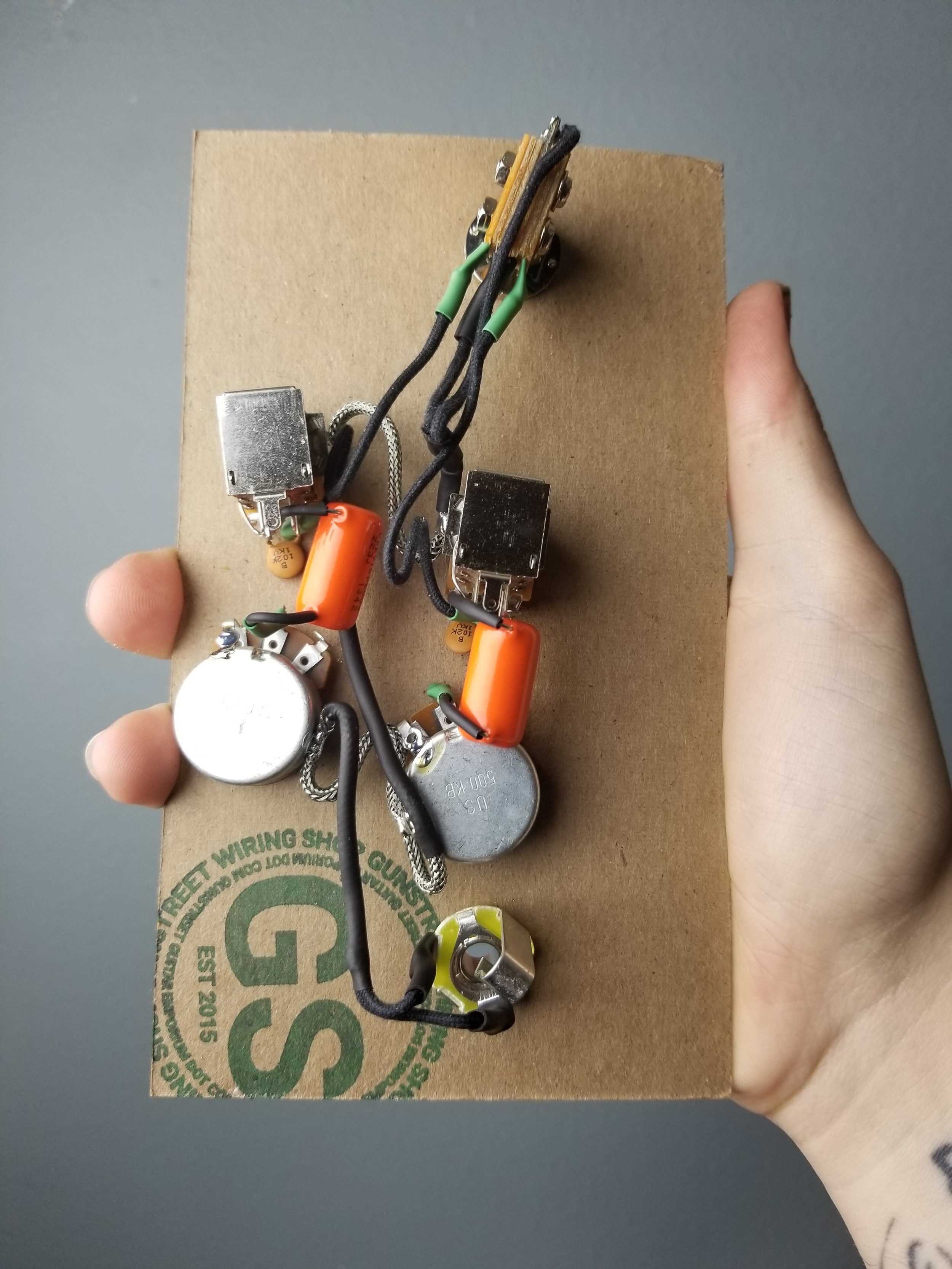 Import Spec SG - Volume Bleed - Coil Cutting - Wiring Harness
Fits Import Sg Style Guitars
Not Sure which pot style to get? I.E Metric vs 3/8th vs 3/4th, Click here!
requires 4 conductor pickup in both the neck and bridge
Wiring Style-Coil Cut
change the hum canceling humbucker into a p90 sounding pickup
Wiring Style-Volume Bleed
Read More about This Wiring Style Here!
Super Easy To Install-
AGC Toggle Switch Specs
Body cavity depth 1" (25.4mm)
Mounting hole diameter 1/2" (12.70mm)
Thread height 7/32" (5.56mm)
Jse Control Pot Specs
Resistance 500K-ohm
Knob type = coarse knurling
Shaft diameter 6mm
Thread type: M8 x 0.75
Required mounting hole diameter 3/8" (9.52mm)
Capacitor Specs
Brand: CDE
Model: "Orange Drop"
Value .022uF
Neutrik Output Jack Specs
Mounting hole diameter 3/8" (9.52mm)
Thread 3/8 x 32
Threaded portion height 1/4" (6.35mm